Civil Warrior by Jim Jones an eBook soon to be released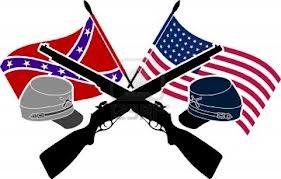 Chapter One
May 15, 1865, near the Kentucky/Tennessee state line…
            Captain Stewart looked up at the sun briefly.  It was getting late in the afternoon and it was hot. The stale sweat dripped down from under his hat.  He felt tired.  No, he thought, that wasn't an adequate description of how he felt.  He'd never felt so completely worn thin in all of his life.  Four years of war had made him feel like he was over a hundred years old.  He was ready to quit but quitting wasn't something that was in his nature.  So here he was on yet another mission trying to win a war that had started off so well but had become so convoluted over time that he wasn't really sure about much of anything anymore.
            It had all seemed so clear at the beginning; the South was fighting for their states rights and independence from Northern tyranny.  The severe tariffs and sanctions on southern states had reached an intolerable level in the federal effort to dictate state law.  It just wasn't American to tell other folks how to live their lives and what they could and couldn't own or what private enterprises were legitimate or not. Stewart was certainly no proponent of slavery, but it wasn't like it was a Southern invention.  Humanity had been enslaving each other since the beginning of time.  Hell, the bible was full of references to slaves and even told them to obey their masters.  The Yanks conveniently seemed to ignore that particular passage.
            The damn Yankee fools didn't even really want to free the slaves anyway, they wanted to send them all back to Africa and completely destroy the South financially in the process.  Not that the war hadn't done that anyway.  He just didn't understand the hypocrisy of these "Republicans" who claimed exclusive rights to the bible and morality while using both to destroy their financial enemies.  It wasn't right any way he looked at it.  The whole issue had just become an awful bloody mess.  Maybe a million Americans were dead now.  All of his friends were now dead or sent home missing parts and pieces. He also wanted to go home now, only as a whole man.  The trouble was that he didn't have a home anymore.  He looked back down the road.
            The Yanks weren't far away; about six miles east up the creek.  His mission was to gather intelligence on the enemy and capture some prisoners for interrogation.  He looked at his men hiding in the tree line.  They looked like hell.  Like gaunt, half-starved wraiths from some nightmare as they crouched quietly in the woods waiting for an enemy patrol.  The only thing that looked alive about them was the grim determination in their eyes.  He vaguely wondered if he looked just like them but with a slightly better looking uniform.
There were only twenty four men left in his company and they were all in bad shape.  He couldn't think of any of them that weren't nursing a wound of some kind. Even he had a mini-ball stuck in his left shoulder that he'd have to have taken out when he got the chance to see a real doctor.  The butchers they had in the rear would just cut off the whole arm, he was sure.  It wasn't hurting right now so he pushed it out of his mind.
This page one of Jim's book.  More of it will be posted soon.